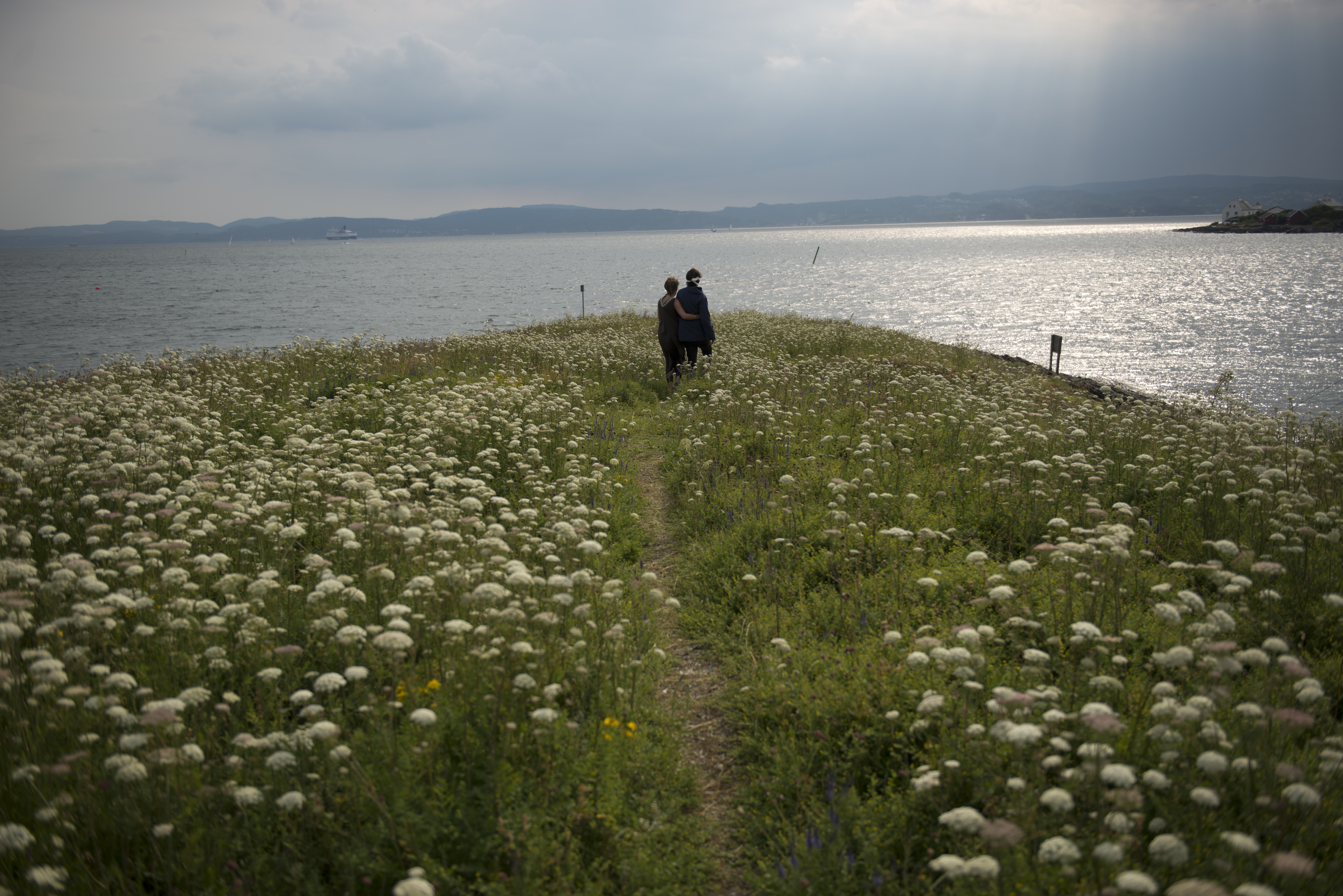 Photo: Jon Marius Nilsson
New version of the performance for this year´s performanceartfestival at Steilene, Oslo.
ALICJA ROSÉ and LIV KRISTIN HOLMBERG (PL/NO) presents:
THE LAST OIL
A performative sound installation for a solo audience.
Inspired of and based on fragments from the novel Nedstyrtet engel of Per Olov Enquist.
If you would like to participate, send a sms with your name to this number: 0048-501630450.
Or you can sign up on a list when you arrive at Steilene.
Limited availability.
PAO@Steilene, "Eco Echoes"
Performance Art Oslo (PAO) presents the second PAO@Steilene event on the Steilene islands off the coast of Nesodden.
The event will feature eight site specific performance art and land art pieces created by a group of international and Norwegian performance artists all based in the Oslo area.
Saturday July 15th, 2017. 15.00-18.00
Starring:
Yujiro Akihiro/Funga Hunger (JP)
Fernanda Branco (BR)
Liv Kristin Holmberg (NO) & Alicja Rose (PL)
Janne Jong (NO)
Kirsty Kross (AU)
Franzisca Siegrist (ES/CH)
Johanna Zwaig (NO)
As our lives become more shaped by technology, humans' empathy toward nature and the environment is weakening. Virtual reality and social media expands the possibilities of human contact and experience, but at the same time it is important for people to maintain a close relationship with nature. Currently, as the environment is steadily being weakened by factors such as global warming, pollution and overpopulation, strategies for humans to develop love, understanding and respect for the environment has perhaps never been so crucial.
In the Oslo fjord the effects of global warming can be seen with the spread of the Pacific Oyster- an introduced species which due to higher water temperatures is increasing at a frantic pace along the Oslo fjord coastline and is severely damaging eco systems and habitats. In addition, the sea bed of the Oslo fjord which is home of up to 150 different species and is a feeding ground for cod and trout is being damaged from pollution, overfishing and urban development. And of course, there is plastic waste which contaminates the fjord and also washes up on the Steilene islands.
Eco Echoes asks artists to experiment in creating performative strategies in which the audience can develop an empathetic relationship with nature in the hope that this bond will echo later into their thoughts, speech and actions in daily life. These strategies will take place on the island of Storsteilene and its surrounding fjord and consist of durational performances and/or land art pieces which may involve interactivity. Echoing is encouraged.
PAO@Steilene is free! We will provide snacks, but you are welcome to bring along your own picnic and drinks. Make sure you bring plenty of drinking water!!!
Supported by Kulturrådet and Nesodden Kommune
Getting there:
13:03 boat B10 from Aker Brygge to Nesoddtangen
13:28 Bus 575 to Fagerstrand. Get off at Alværn (takes c.15 mins)
Follow the red ribbons down the road to the water (takes around 10 mins) and you will see Steilene from the pier. The boat "Undine" will come and collect you.
or
13:33 boat B10 from Aker Brygge to Nesoddtangen, or 14:03 or 14:33 boat and follow the same directions as written above.
Total travel time is around 1 hour.
Getting Back:
The bus from Alværn to Nesoddtangen connects with the boat to Aker Brygge and goes 38mins after every hour eg. 18:38, 19:38, 20:38 etc.
Links:
http://www.performanceartoslo.no/
https://www.facebook.com/events/340174289734719/?fref=ts