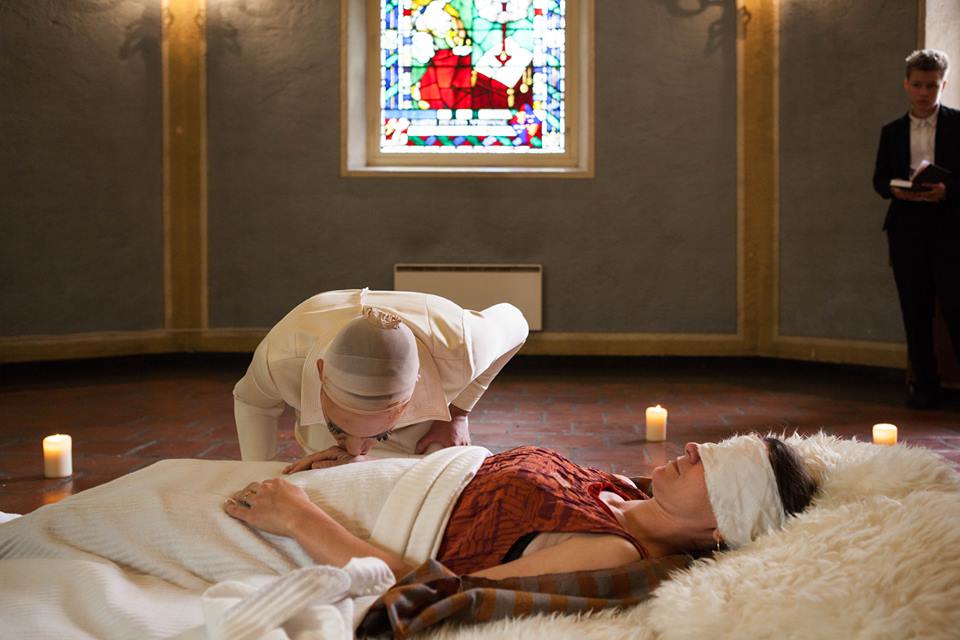 Foto: Ingvild Brekke Myklebust
Performance med Liv Kristin Holmberg og Roey Heifetz
Sanger: Lucas Engen
En kunstperformance om ritualer og bekjennelsespraksis innenfor den kristne kirke.
Lørdag 20. juni kl. 12-21 i Oslo Domkirke sidekapellet
For mer informasjon www.ostlandsutstillingen.no
For ett menneske av gangen. For reservasjon, send sms med ditt navn til nummer 97195857, og du vil bli tildelt tidspunkt for oppmøte. Begrenset antall plasser.
Hva kan frelse oss i dag? Hva kan trøste oss? Hva kan helbrede?
Hvordan kan vi forholde oss til våre feiltrinn, vår skam, vår skyld?
Denne performancen er en undersøkelse av en av de viktigste strukturene i den kristne kirke, skriftemålsliturgien. I den moderne verden er bekjennelsesritualet erstattet av psykoterapi, reality show og sosiale medier. Vi ønsker å utforske mulighetene for et nytt bekjennelsesritual i vår tid gjennom vår performance.
Vi inviterer deg til å delta i dette ritualistiske eksperimentet, ansikt til ansikt, en til en, i møte med oss.
Arrangør: Østlandsutstillingen i samarbeid med Oslo Domkirke-Akademiet / KULT-Senter for Kunst, Kultur og Kirke.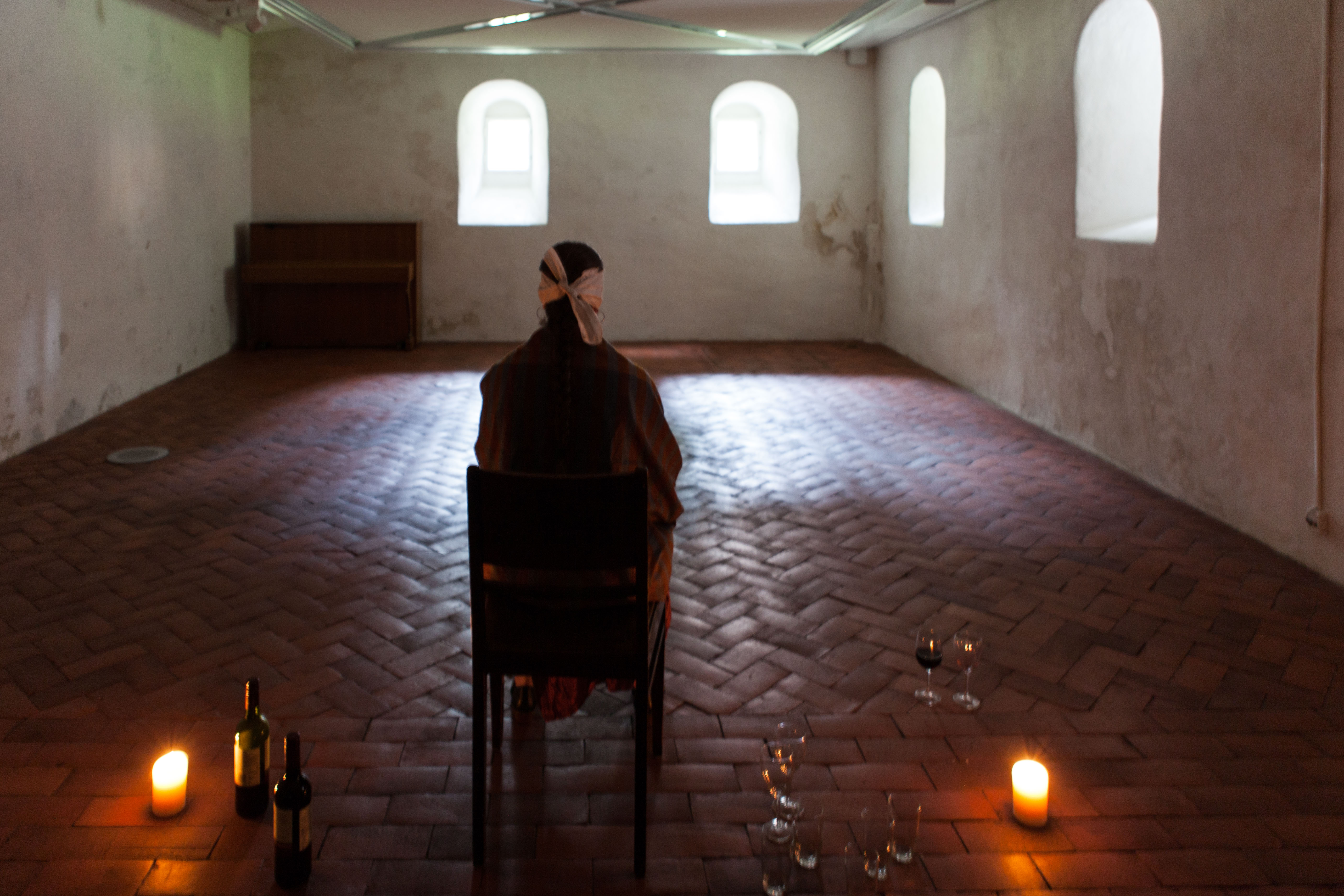 Foto: Ingvild Brekke Myklebust
English:
The Dream of a Ridiculous Man
Performance with Roey Heifetz and Liv Kristin Holmberg
Singer: Lucas Engen
Saturday the 20th of June
In Oslo Domkirkes sidekapell: A one-on-one performance.
Reservation: Please send a sms with your name to this number: 97 195 857.Limited availability.
Address: Karl Johans gate 11, 0154 Oslo
What can rescue us today? What can give us comfort? What can heal?
How can we deal with our mistakes, our failures, our shame, our guilt?
This is a research in one of the important structure in the Christian church, the liturgy of confession.
In the modern world the ritual of confession is replaced by psychotherapy, reality shows and social medias.
We would like to explore the possibilities for a new ritual of confession for our time within our performance.
We invite you to take part in this ritualistic experiment of confession, without any authority involved,
face to face, one-on-one, with us.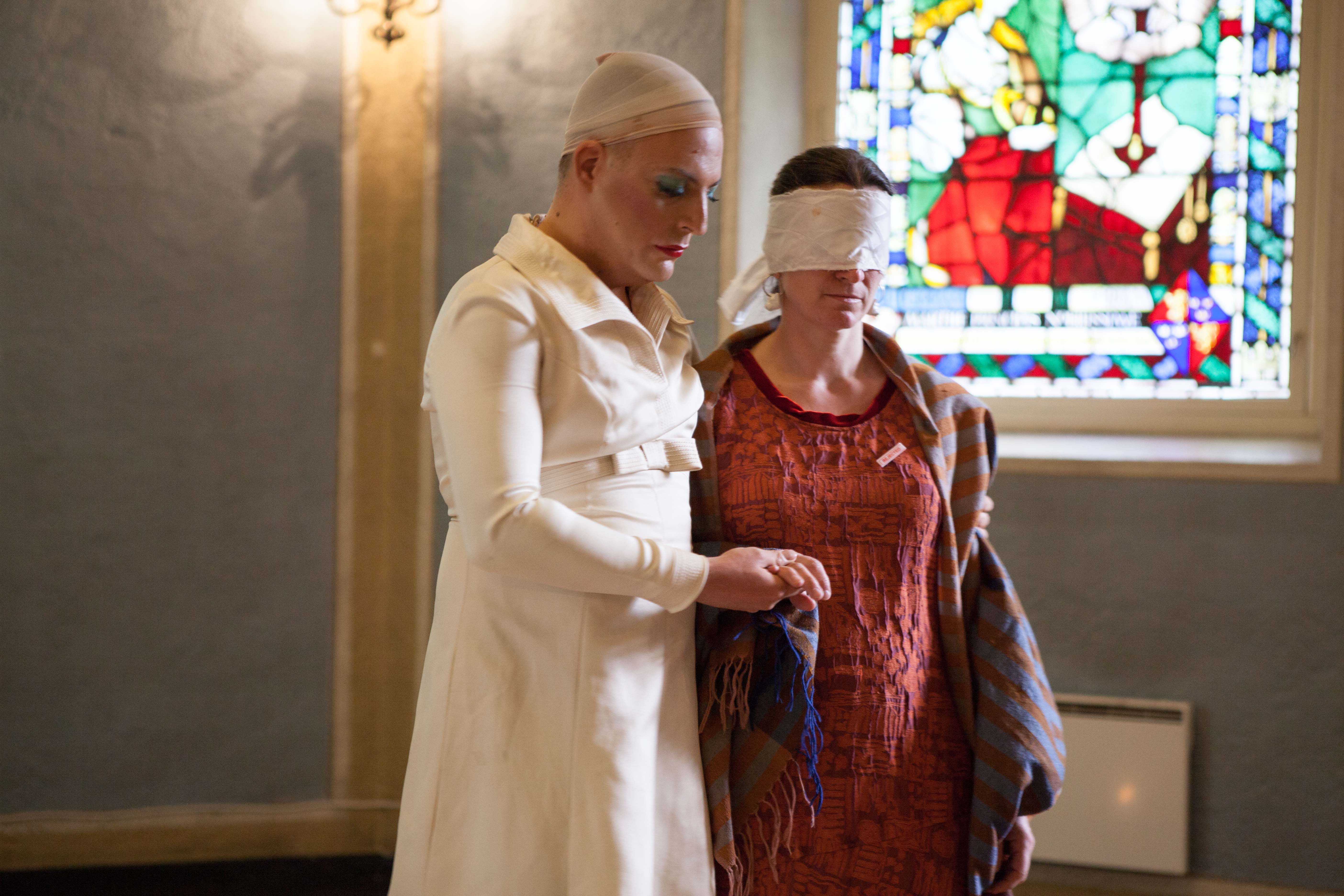 Foto: Ingvild Brekke Myklebust