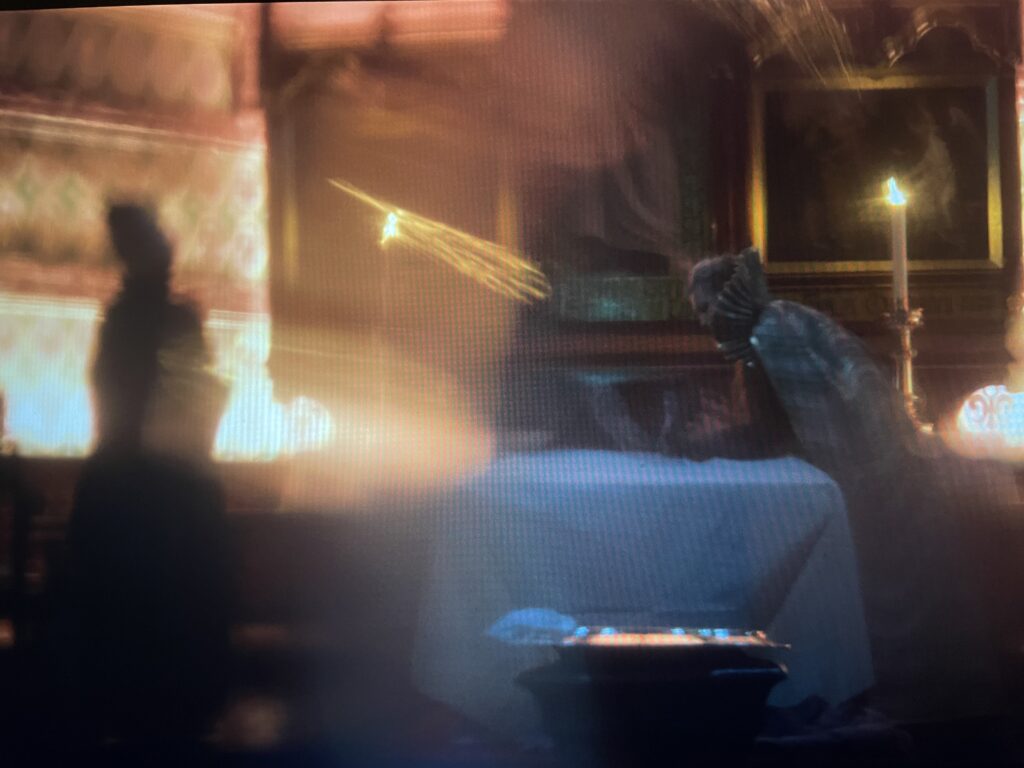 Black Box Theater (Oslo)
Evening into night / Paulus Church / one-on-one
Performance: Liv Kristin Holmberg Les Ténèbres – In the Dark Hour*
It is a ritual for meeting the darkness, Les Ténèbres: a meeting with oneself.
The title is taken from the ninth section of Olivier Messiaen's final work for organ, Le Livre du Saint -Sacrament (The Book of the Holy Sacrament), which provides the basis of the musical content. The performance is philosophically grounded in Heidegger's concept of being- towards-death, where an encounter with one's own fear and pain can be thought of as an opening of recognition; an opportunity to become real, to become ourselves.
Liv Kristin Holmberg is a research fellow in artistic development work at the Norwegian Academy of Music, Oslo. Holmberg has a Master's degree from the Academy of Fine Art, Oslo and trained as a classical pianist and organist at the Norwegian Academy of Music, Oslo and the Sibelius Academy. Helsinki.
Ruth Wilhelmine Meyer is a voice artist and composer. Her music is filtered through numbers of genre-wise and stylistic expressions with a voice range of almost 7 octaves. This makes her popular for concerts, sperformaces and film music worldwide. She has her Master´s Degree from the Grieg Academy. Bergen and from Mozarteum. Salzburg.

*The performance Les Ténèbres – In the Dark Hour is a one-on-one performance with a limited number of places available.
To book your ticket please send an sms including your name and preferred date to mobile no: +47 971 95 857.
Paulus church, Thorvald Meyers gate 31, 0555 Oslo.
Visit the full festival program here
Warm thanks to: Paulus og Sofienberg menighet for support and housing in relation to Liv Kristin Holmberg´s performance Les Ténèbres – In the Dark Hour