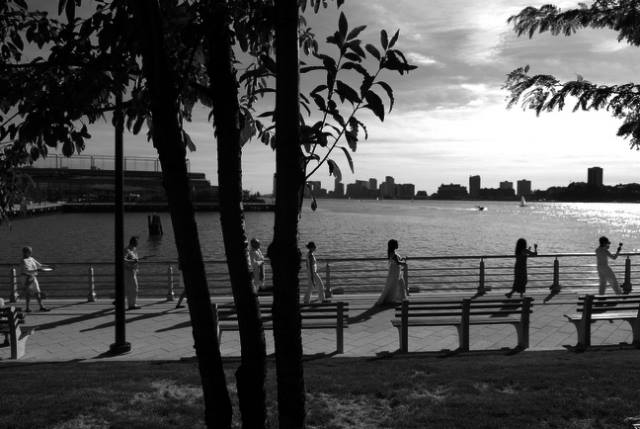 A performance offered as a healing ritual for a city that is as much a symbol of European imperialism and colonialism as it is a cosmopolitan hub of resistance and revolution. A fluid mapping of the Île de la Cité's aquapelagic geography, with its heterogenous human and nonhuman lifeforms, PARIS RITUAL is an interactive environmental project open to participation by members of the public regardless of age, ability or experience.
29 th and 30 th of May.
Paris Île de la Cité
FREE and open to the public.
Part of the Harmattan Theater project
NYC based international environmental performance collective
Harmattan Theater devises site-specific public performances and installations in water-bound sites around the world. Our projects deal with ecology, public space, urbanism and the future of water. We have performed across four continents, including the cities of Amsterdam, Lisbon, Cochin and New York, and the historical Cape of Good Hope in South Africa. Our works are immersive experiences, meditations on geography and the poetics of space through embodied interactions with the lived environment.
About
Harmattan Theater is a multidisciplinary New York City collaborative interested in the junctures between Water, Movement and Architecture.
Founded by May Joseph, the company comprises of a voluntary group of dancers, actors, composers, architects, designers, poets, scientists, environmentalists, philosophers and artists, committed to site-specific environmental performances addressing the future of Water.
We take our inspiration from the trans-Saharan Harmattan wind whose ochre dust clouds blow across Northern Africa to the Americas as a conduit of dispersal. Harmattan is a response to global climate change and its impact on Cities. We are animated by themes at the interface of Rivers, Shorelines and Oceans.
Harmattan draws on Performance as a tool for engaging with Water issues. Our preoccupations foreground the urban past, and explore how Water shapes our understanding of urban futures. Seawalls, waterfronts, islands, dilapidated piers, underground rivers, superfund sites, brown fields and marshes spur our ruminations.
Harmattan Theater's process-oriented artistic practice is international in scope. We have collaborated with dancers, artists and theorists in other water bound cities, including the Tagus River in Lisbon, the Yamuna River in Delhi, as well as the old port cities of Cochin and Cape Town, to create performances along their Seawalls. Our interest is to continue to engage with communities around the world, creating performances on the theme of Water and its futurity.
https://www.facebook.com/events/291781501155978/