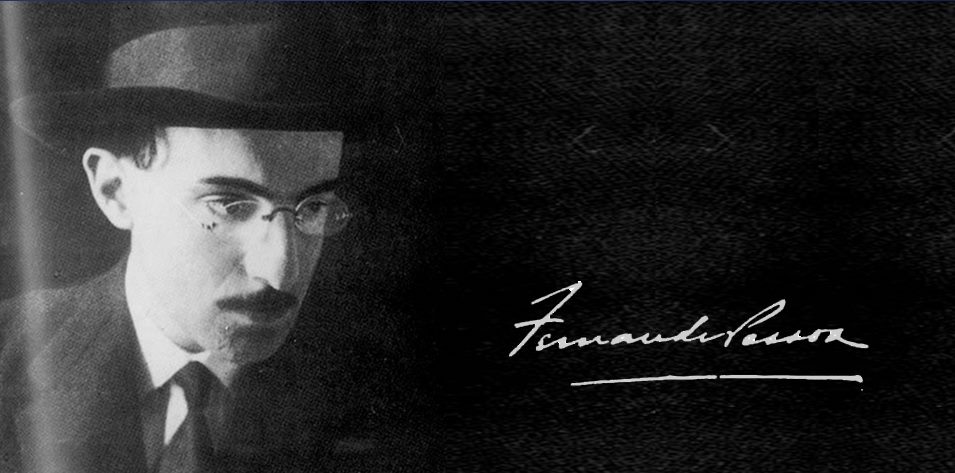 Saturday the 18th of June
kl 17.30-19.30
A multilingual reading of works by Fernando Pessoa with an open mic format open to all. Join us to read and listen to a selection of the Portuguese author's prose and poetry in a literary event where all languages are welcome to celebrate Pessoa as a central figure in twentieth-century literature and Portuguese modernism.
With an introductory talk by Dr. Luísa Coelho (Camões Institute) and readings in Portuguese, German, English, Italian, Turkish, Arabic, Hebrew, Romanian, Polish, Bulgarian, Russian, Norwegian, Spanish & more
This event is presented by Caixa Geral de Depósitos and Arte Institute in collaboration with A Livraria.
After the reading, we will gather informally at 7 Mares bar & gallery, to enjoyfabulous Portuguese wines & traditional snacks ("petiscos") and watch the Portugal-Austria football match from 9pm
7 Mares Heimstr 3. Berlin 1095
_____
Num evento onde a língua portuguesa será homenageada através das palavras de Fernando Pessoa, convidamos toda a audiência a partilhar/ler/ouvir os seus poemas e textos preferidos do autor. Leituras em todas as línguas são bem vindas e convidamos os amantes da língua portuguesa e de Fernando Pessoa a participar nesta partilha de experiências literárias.
O evento conta com uma introdução à obra de Pessoa pela Dra. Luísa Coelho (Instituto Camões) e com leituras em português, italiano, alemão, inglês, turco, árabe, hebraico, romeno, polaco, búlgaro, norueguês e espanhol.
Este evento é apresentado pela Caixa Geral de Depósitos, no âmbito da comemoração do 20º aniversário da sua presença na Alemanha, em parceria com o Arte Institute em Nova Iorque e com A Livraria.
Depois da tertúlia, continuaremos o nosso convívio informal no bar 7 Mares, com bons vinhos portugueses e petiscos tradicionais, aonde poderemos assistir também ao jogo Portugal-Áustria a partir das 21h
7 Mares Heimstr 3. Berlin 10965